How to share Best Buy shopping carts
Shared on 2 October 2020
Google has just announced a bunch of new smart home devices and we thought it would a be a great opportunity to demonstrate how useful the Share-A-Cart extension is.
Home automation has lots of benefits — remote monitoring for peace of mind, security, safety, comfort. We have some of these devices and some friends who relocated recently have asked for a list of thing we'd recommend. Let's use this as an example of how to share a cart from Best Buy.
First, shop on Best Buy as you would normally adding items to your cart. You can see here we've added the Nest Protect Smoke Alarm, Nest Indoor Cam, Nest Hello Doorbell and the product that kicked off that company — The Learning Thermostat.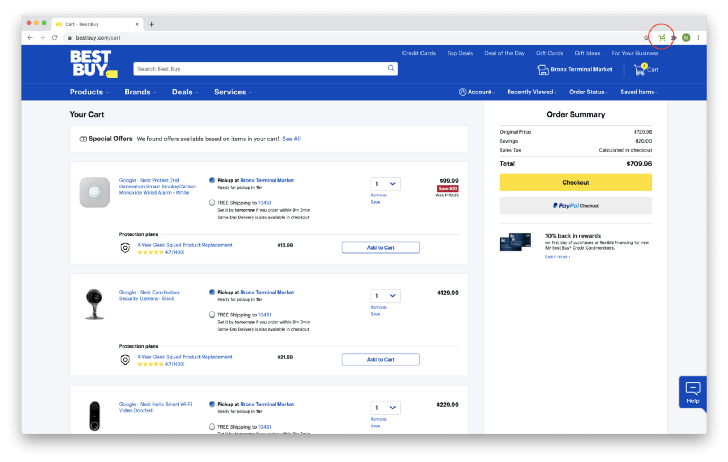 In the top right corner of the screen you see our extension icon and it's lit up a ready-to-go green. Click on it and you'll see the menu pop up.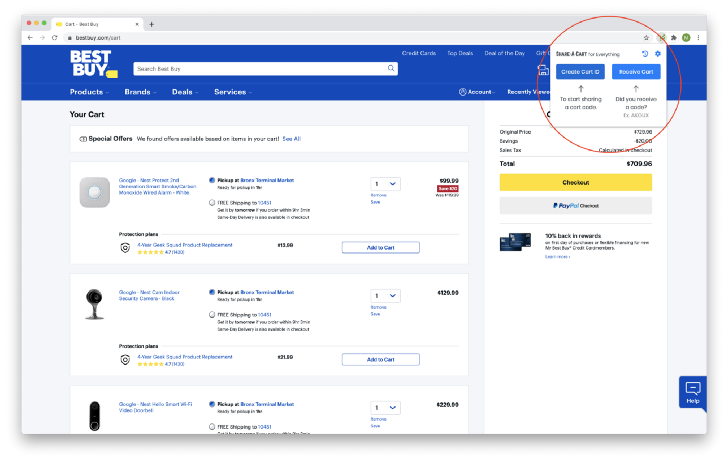 Now, since we'd like to send these suggestions, we're going to click on the Create Cart ID button. Our application will do its thing and you'll see something like the screen below.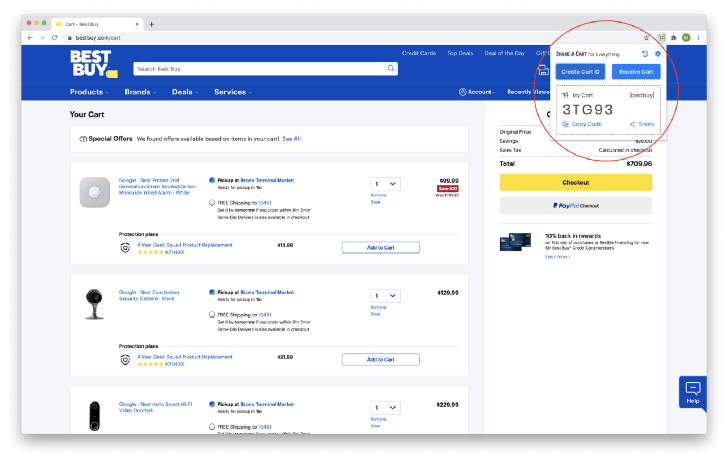 See how there is a cart code now. Let's explore how we can share this list with our friends in the next step. Click on the Share button on the bottom right and you'll be sent to this page.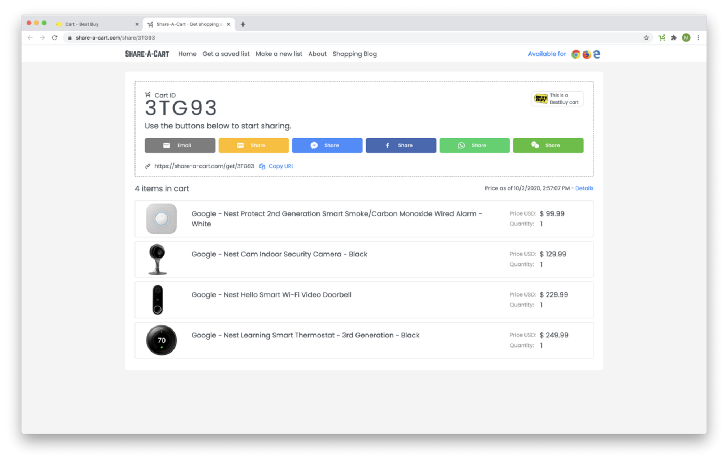 There are lots of options to share your shopping suggestions with your friends. When they install the extension and load the list you sent either from a link or by typing in the unique code, '3TG93' in this case, they'll get the same set of items added to their own shopping cart.
They can also preview this list by loading it on the Share-A-Cart website get page. Here's an example cart I made. Note that your friends can pick just the items they're interested in and send those to their own cart.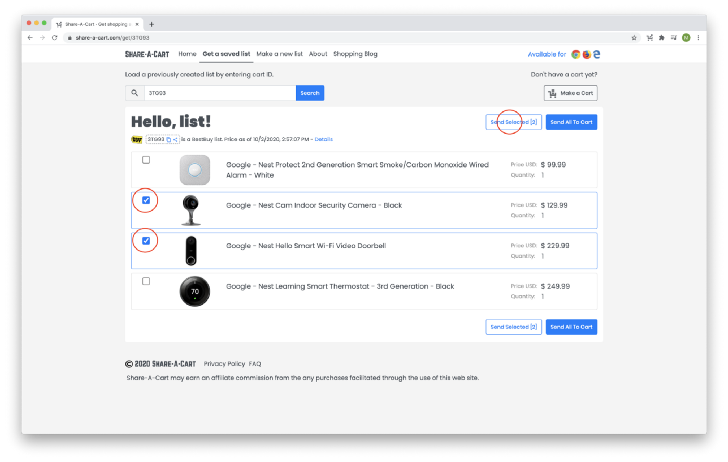 Share-A-Cart works on Chrome, Firefox, Opera, Brave and Safari. It will also work with the latest version of Internet Explorer — Edge. For more ideas, frequently asked questions and support, see our website.