How-to guide
Creating a List
Ever wanted to share a shopping list that your friends can load into their own carts and buy? Well, Share-A-Cart website and family of browser extensions is for you!
Say a friend just had a baby and you have experience with that and want to make them a list of things they should get. Maybe you're organizing a book club and want to put together a reading list. A new school year is starting soon and you want to share with the incoming class parents a list of materials they'll need for the first semester. It could be that you're a daycare chef and need groceries for the week, with your recipes in mind you make a shopping list, but the school administrator has to buy it.
Creating a list with the website
Creating a list begins with the make a new list page. This page serves dual purposes – searching for and finding an item from your favorite retailer and making a list of items via a series of successive searches.
First step is to select the retailer you want to shop with and then enter the name of the item, retailer ID (for Amazon, that would be ASIN), or any other search term into the search bar and press "Search". If your search is successful, below the search bar you will see a list of items matching the search terms used. If you see the item you would like to add to the list, simply press "Add" or you may even select 2 or more items with the checkbox to add multiple items from the search results into your new list via clicking "Add Selected".
The added item will now be visible as part of your new list. Set the quantity or leave it at the default 1 and repeat the first step as many times as necessary. Note that you may also remove a single item from the list by pressing "Remove" next to it or selecting several items with our ubiquitous checkbox and clicking "Remove Selected". Share-A-Cart does not limit the amount of items you may have in a list, so have fun and build it as long as you want.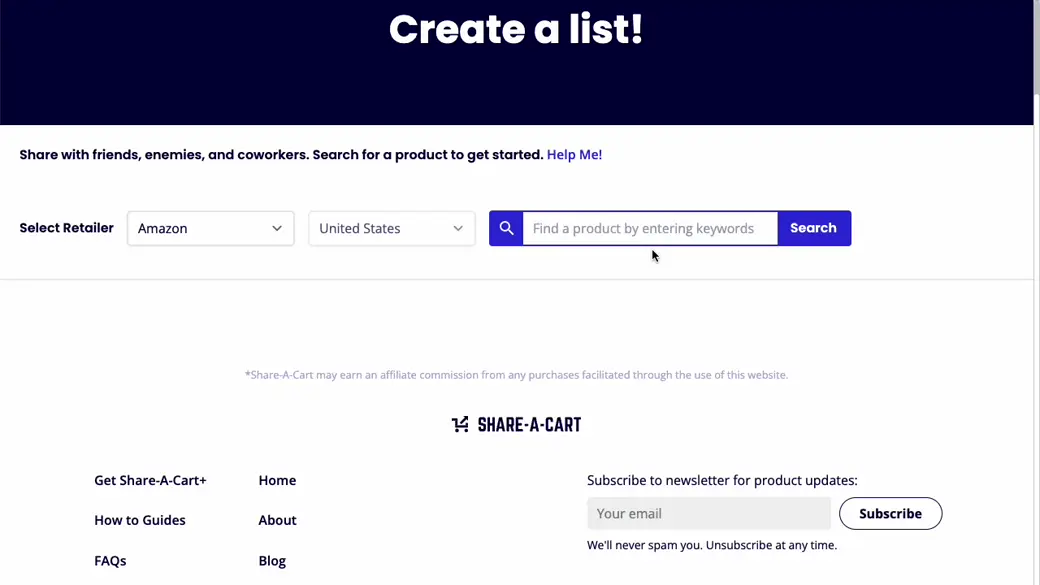 When you have exhausted the search and feel that the list is ready you will want to click "Save List". Saving a list records it in our database and gives you a popup with a shareable link. "Copy Link" will copy the link into your clipboard, "Email Link" option will trigger your email client to create a new email with the link already in the body of the message, while "More Sharing Options" will open a new page with additional ways of sharing your newly minted list.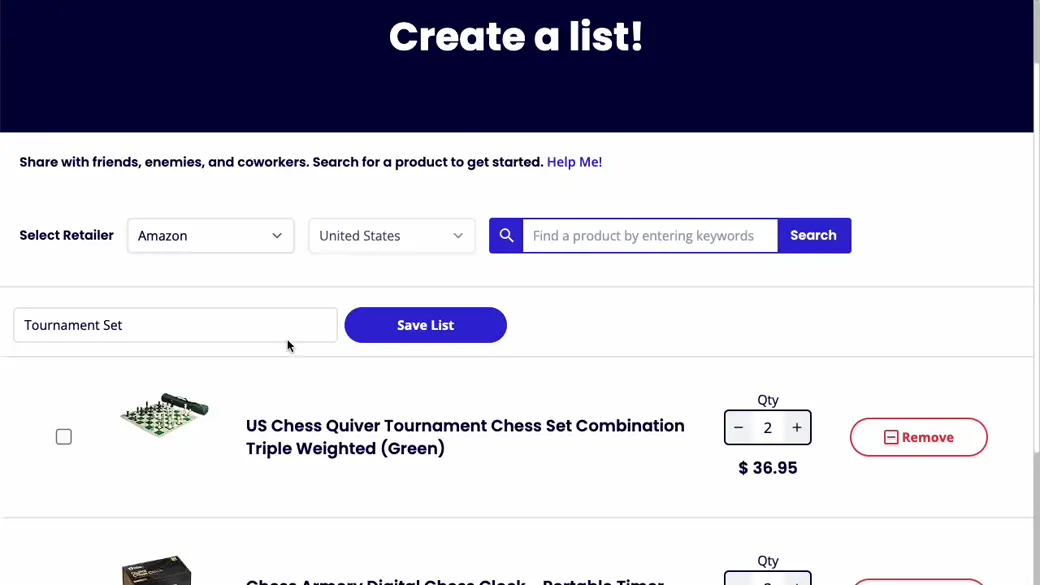 Creating a cart with the extension
There is a Share-A-Cart extension for all of those needs and more. Just shop at your favorite online retailer as you normally would. Add items to the cart, set the quantity and repeat until done. Then, instead of checking out, use a Share-A-Cart extension to create a, you got it, shareable list! Click on the extension icon then click on "Create Cart ID". Now you have a shopping cart that anyone can add exactly as you intended to their own cart with that online retailer or grocer.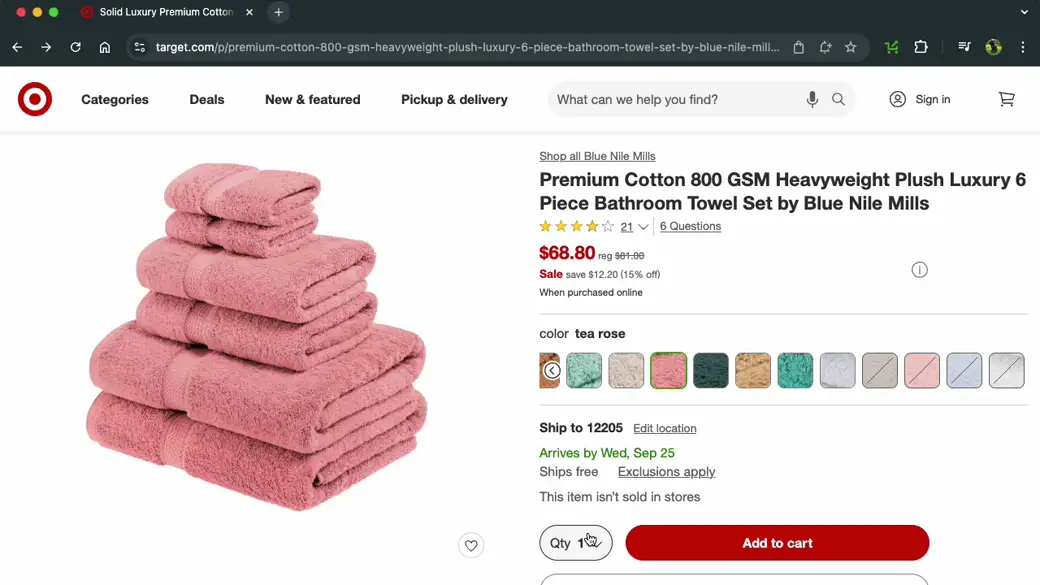 You have multiple options for sharing too. Just grab the code and send it around to people with the Share-A-Cart extension already installed. They simply click "Receive Cart" and then enter the code you provided them with.
Alternatively, click share and get a bunch of options for sending the list to your audience.
Notice that all of this is done without the need for any of your personal info. Share-A-Cart doesn't collect, store or share any details about you or the people you send the lists to. We don't even participate in ad networks, so you're not tracked here!
Up next:
Sharing a List
Don't forget to review FAQ for solutions to most common problems. Still having an issue? Want to leave feedback?
Contact support