How-to guide
Embedding a List
There are several things you can do with a shopping list once you've made it, not just share it and edit it. You can also embed it on your website as a widget. What does that mean? Well, we have an example.
One of our users wrote in with a feature request for list embedding, it went like this. She was an RA at a college and among various advisory duties she also wrote a blog for the incoming students. At some point she created a list of useful dorm items to recommend to those not yet accustomed to shared school life. This list was already shared in an email blast, but she wanted to include it in the school blog and actually show the items.
Thusly, embed a list widget was born. Widget embed is a little bit of JavaScript that you add to your webpage that will display a list and allow your readers to buy the items from it. This is slightly technical, but we think anyone who can run a blog can do it.
To do this for your own site first you have to make a list. Once you do click share. On the share page there is an embed list button towards the bottom. Clicking on it produces a popup with the code you'll need to add to your site and some options. You don't need to modify the default settings and just grab the code snippet to paste into your Wordpress blog, webpage, or template.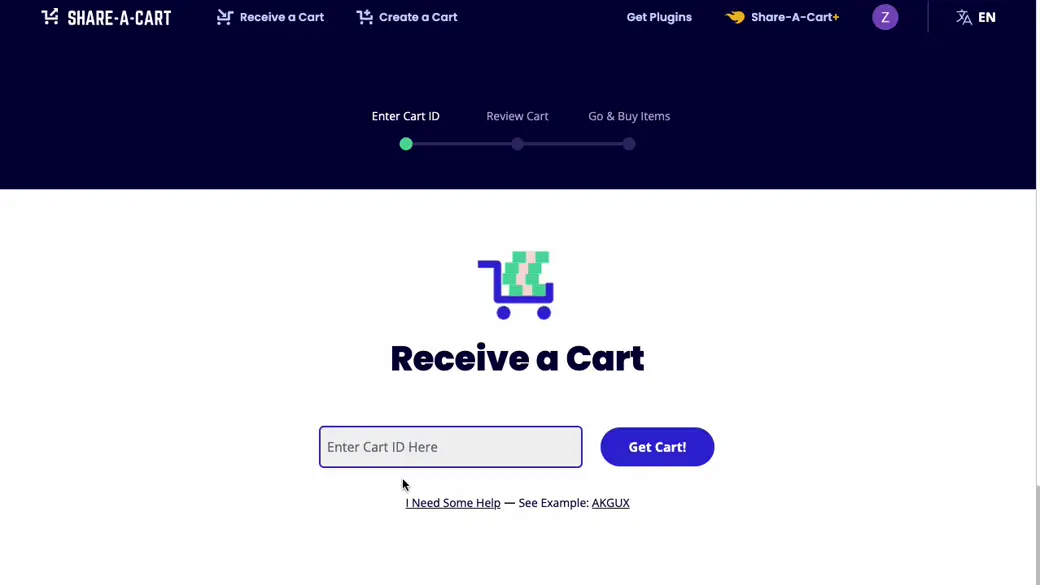 It's that easy. And the best part? You can make a list and put the widget on your site from any of our supported vendors. Want to put up a list of cool beach clothes with SHEIN? Or a recipe of that cherry pie you are the master of with a grocery list from Instacart? Or even a list of great sci-fi books from Amazon? Done, done, and done. And here is what the embedded widget looks like.
Of course if you hit a snag, don't hesitate to reach out to us, we're always happy to help.
Don't forget to review FAQ for solutions to most common problems. Still having an issue? Want to leave feedback?
Contact support